Whether you are an Apple devotee or not (and I am), there was much to admire and respect about Steve Jobs. He may have only been here for 55 years, but he certainly left the world a better place than he found it.
My favourite quote of Steve Jobs was "We're here to put a dent in the universe. Otherwise why else even be here?" It's hard to think of many people who have made more of a dent. I can't imagine a world without iPhones, iPads, iMacs, iPods etc. He has changed the way we listen to music, do business, the way we communicate via social media, our language etc. In our house, at last count, there are at least 12 Apple devices, with more on the way as soon as the iPhone 4S goes on sale – we will be first in queue.
His Stanford Commencement Speech is probably one of the most watched motivational speeches the world has, and will ever see. I have seen it at least ten times and each time I hear something new and relevant. Now I watch it with new eyes, with gratitude to a great man who dared to be different. His parting words "Stay hungry, stay foolish", are many an entrepreneurs' mantra.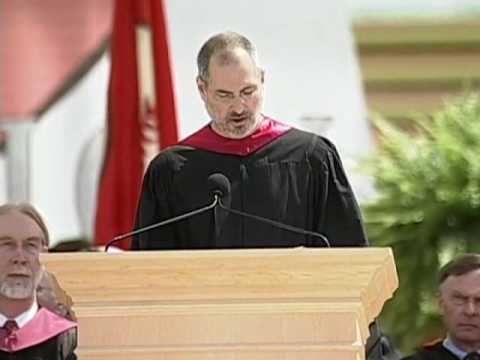 Here's the email that Apple CEO Tim Cook sent to employees on word of Steve Jobs passing. Well said Mr Cook.
Team,

I have some very sad news to share with all of you. Steve passed away earlier today.

Apple has lost a visionary and creative genius, and the world has lost an amazing human being. Those of us who have been fortunate enough to know and work with Steve have lost a dear friend and an inspiring mentor. Steve leaves behind a company that only he could have built, and his spirit will forever be the foundation of Apple.

We are planning a celebration of Steve's extraordinary life for Apple employees that will take place soon. If you would like to share your thoughts, memories and condolences in the interim, you can simply email rememberingsteve@apple.com.

No words can adequately express our sadness at Steve's death or our gratitude for the opportunity to work with him. We will honor his memory by dedicating ourselves to continuing the work he loved so much.

Tim
And finally I want to leave you with Seth Godins' Eulogy to Steve Jobs as it sums up what a lot of us are feeling right now.
A Eulogy of Action

I can't compose a proper eulogy for Steve Jobs. There's too much to say, too many capable of saying it better than I ever could.

It's one thing to miss someone, to feel a void when they're gone. It's another to do something with their legacy, to honor them through your actions.

Steve devoted his professional life to giving us (you, me and a billion other people) the most powerful device ever available to an ordinary person. Everything in our world is different because of the device you're reading this on.

What are we going to do with it?